Sample Cross-Time Graphic Score Report
Average Scores
---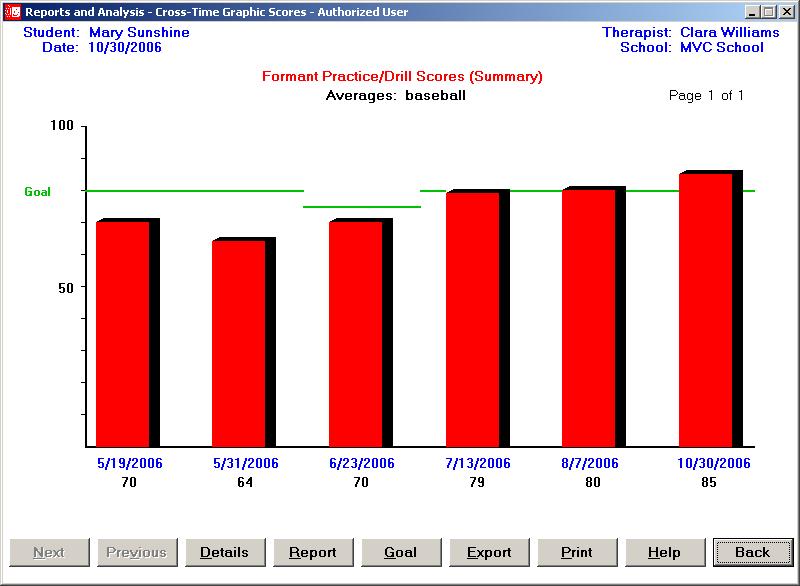 All cross-time reports can be presented in bar-chart form for a graphic representation of an individual's performance and progress on selected targets. One target at a time can be examined, and the therapist can select a simple summary display, as shown above, or to see details in a floating bar chart. Report data can be exported to other applications if desired.

Reports are available only in the Authorized User, Free Trial and Home Use version. The International/Simplified operating mode cannot store data or produce reports.
Take me back to the Recordkeeping and Reporting page.
| Therapy Displays | Fun & Games | Applications | Benefits | Reporting | Service & Support |
| Current Releases | System Pricing | Download Demo | Links | Frequent Questions | Video Voice Home Page |
---
Updated 02/19/2018