Sample Cross-Time Graphic Score Report
Score Details (Floating Bar Chart)
---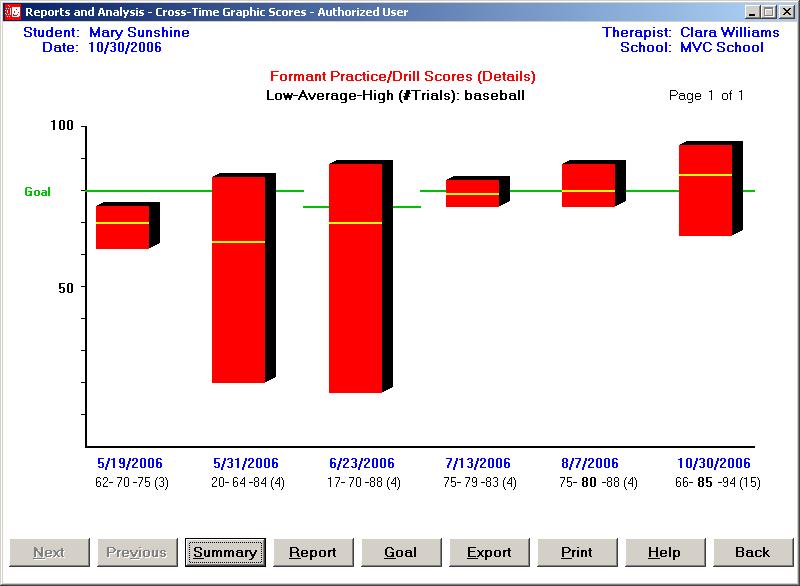 The detailed graphic report uses floating bars to present scores across time for a single target. The size of the bar is determined by the range of scores (high and low), and the average by a yellow line within the bar. The number of scores kept for the target in each session appear in parentheses beside the low, average and high scores beneath the session date legend. The therapist can cycle through the targets, electing to see results in detailed or summary form. Report data can be exported for use in other applications if desired.

Reports are available only in the Authorized User, Free Trial and Home Use versions. The International/Simplified operating mode does not store data and cannot produce reports.
Take me back to the Recordkeeping and Reporting page.
| Therapy Displays | Fun & Games | Applications | Benefits | Reporting | Service & Support |
| Current Releases | System Pricing | Download Demo | Links | Frequent Questions | Video Voice Home Page |
---
Updated 02/19/2018