Sample Fun & Games Screen - P-A-R Game Zone
---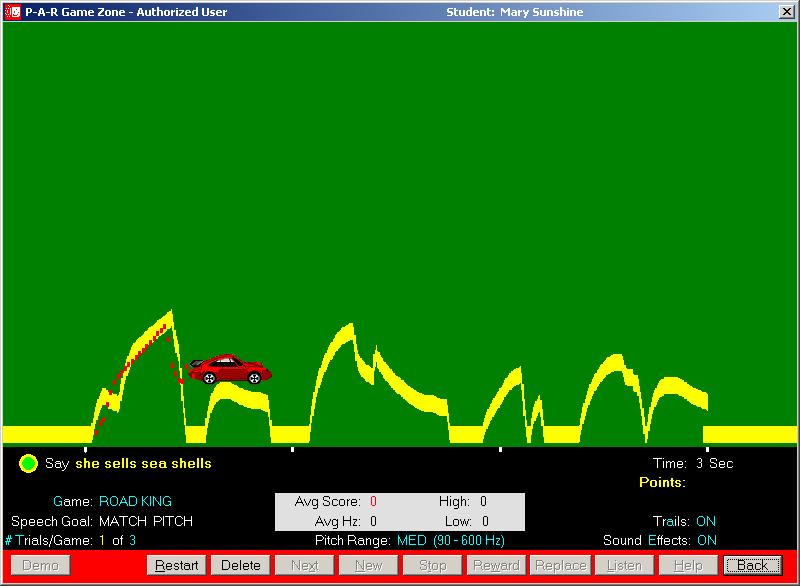 The P-A-R Game Zone provides four games that use P-A-R pitch or amplitude models as the "landscape," and the speaker's goal is to match the contours the model presents. Marathon Woman and Bumble Bee use amplitude characteristics of models, and Road King and Fish Fun use the pitch contours. The therapist can create models at game time or retrieve them from an individual's data directory.

Two operating modes give the games additional utility. With the Continuous setting, once voicing activates the game token, it moves across the screen at a rate appropriate for the model time frame, regardless whether or not voicing continues. This can provide important information on timing in connected speech or the duration of phonemes. Use the Discrete mode setting to provide more cause/effect feedback - the game token moves only when voicing is present (or silence is expected).
Take me back to the Fun & Games Therapy Applications page.
| Therapy Displays | Fun & Games | Applications | Benefits | Reporting | Service & Support |
| Current Releases | System Pricing | Download Demo | Links | Frequent Questions | Video Voice Home Page |
---
Updated 02/19/2018