Sample Fun & Games Screen - Chat-N-U-Go Choo-Choo
---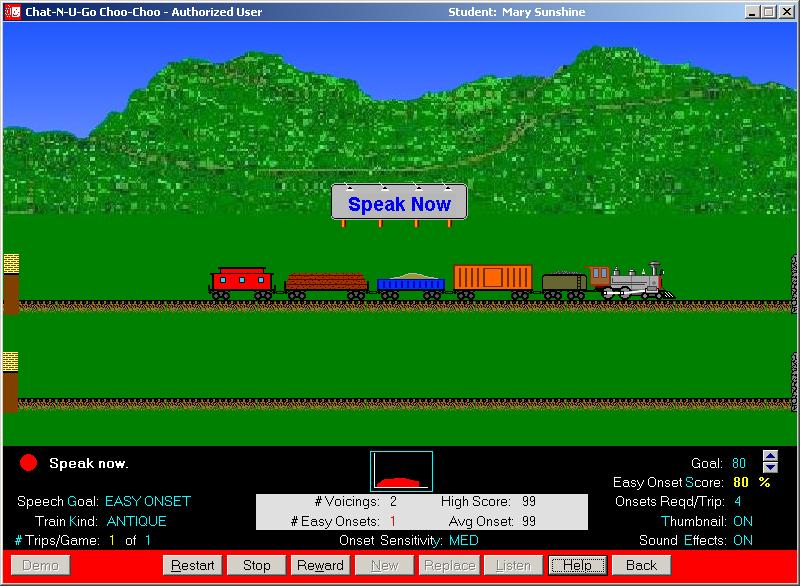 This Fun & Games option's multiple goals make it useful for work on different elements of speech. The Continous Phonation goal requires ongoing vocalization to move the train or car from station to station or horse around a paddock, and is good for encouraging vocal awareness. When voicing stops, so does the train, which can be helpful for illustrating cause-effect relationships to small children. Movement can also be related to simple vocal onset, harsh vocal onset, more or less volume, or production of a specific sound or articulation target. The therapist has control over the criteria required to meet the goals. With the Articulation goal, she can either define articulation targets at game time or use models stored in an individual's personalized data file. Scores are recorded in the individual's data file for review in reports.
Take me back to the Fun & Games page.
Show me more Fun & Games screens and therapy applications!
| Therapy Displays | Fun & Games | Applications | Benefits | Reporting | Service & Support |
| Current Releases | System Pricing | Download Demo | Links | Frequent Questions | Video Voice Home Page |
---
Updated 02/19/2018