Sample Fun & Games Screen - Bulls Eye!
---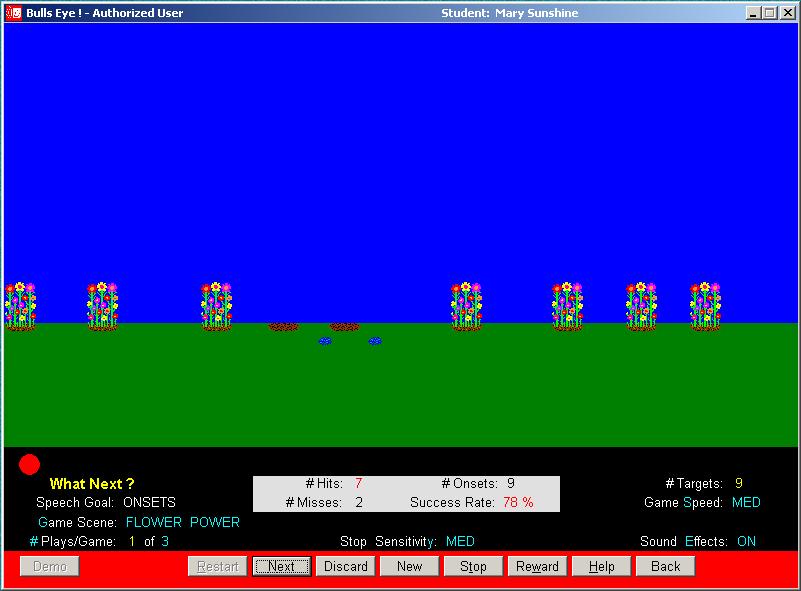 In the Bulls Eye! game, the therapist vocalizes to define a set of onset targets. The targets turn into ships at sea, tanks on the desert, native villages, or flower beds. The speaker must produce vocal onsets as the plane or cloud moves across the screen to bomb the ships or tanks, drop care packages to the villages, or make rain fall on the flower beds. Entertaining graphic animations and sound effects add excitement to the game. This game is especially popular with boys of all ages. (Therapists can control which games appear in the menu to eliminate the violent game options if desired.)
Take me back to the Fun & Games Therapy Applications page.
| Therapy Displays | Fun & Games | Applications | Benefits | Reporting | Service & Support |
| Current Releases | System Pricing | Download Demo | Links | Frequent Questions | Video Voice Home Page |
---
Updated 02/19/2018